Antipasti /Starters
Caldo del giorno/Plate of the day € 12,00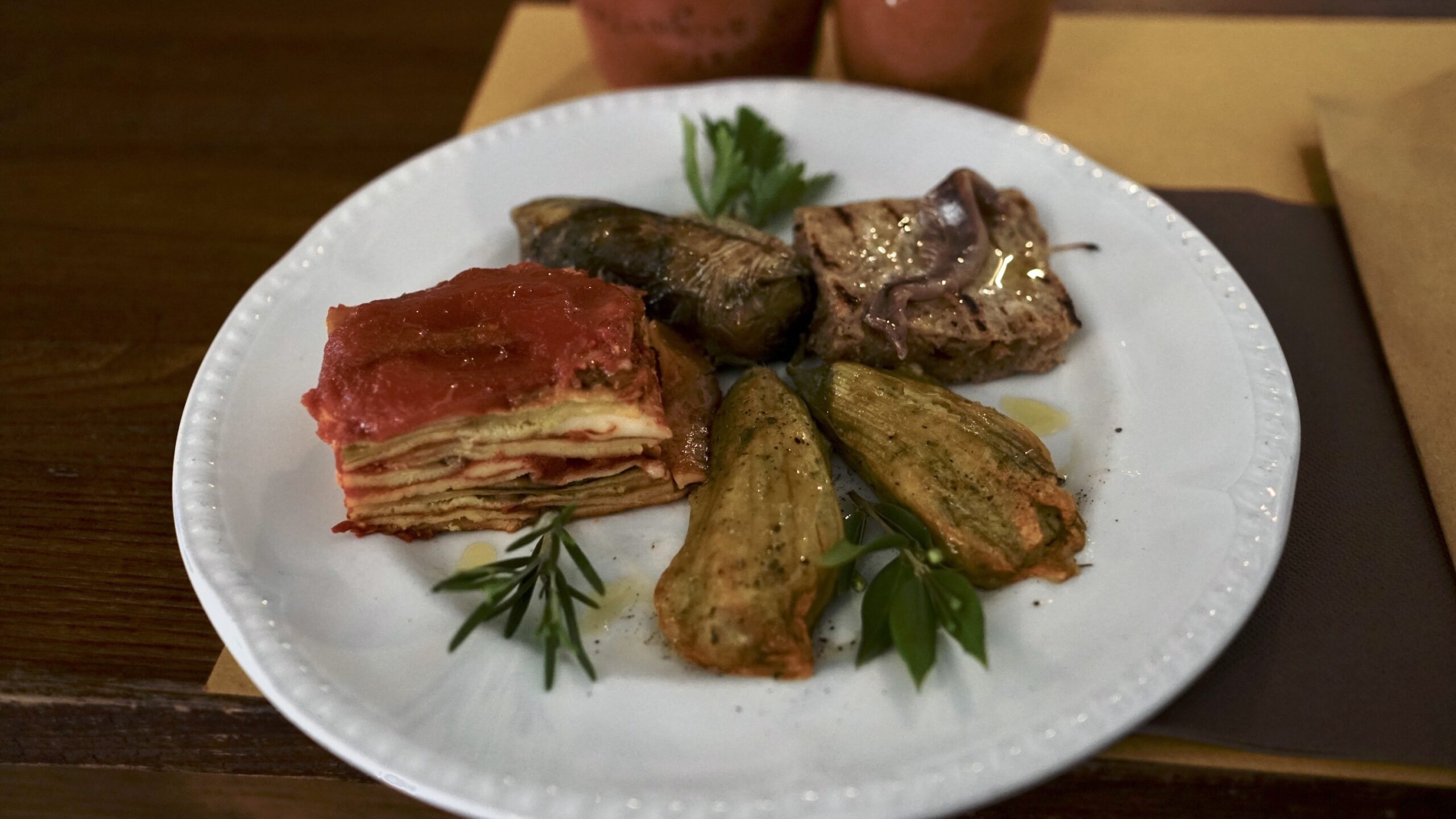 L'antipasto caldo, composto da 4 assaggi di pietanze cotte, varia giornalmente.
The hot appetizer, varies daily.
---
Tagliere per 2 persone € 18,00
Salami and cheese plate for two
Tagliere per 1 persona € 10,00
Salami and cheese plate for one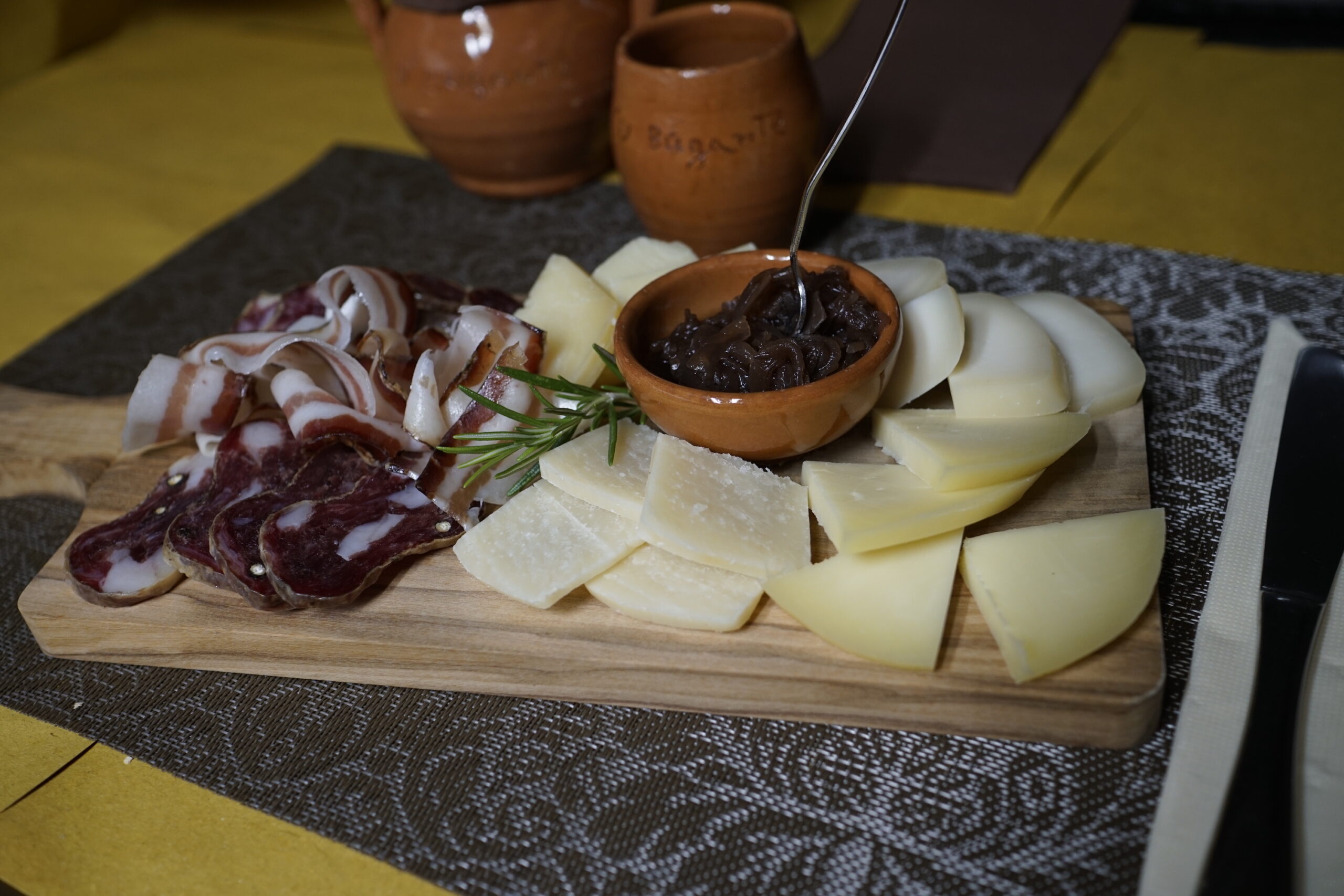 Soppressata con pepe in grani, salsiccia con finocchietto, pancetta piccantina, cacioricotta di capra, caciocavallo, marmellata di cipolle di tropea all'aglianico.
Primi
Cavatelli ai 2 pomodori € 13,00
Cavatelli whit two tomatoes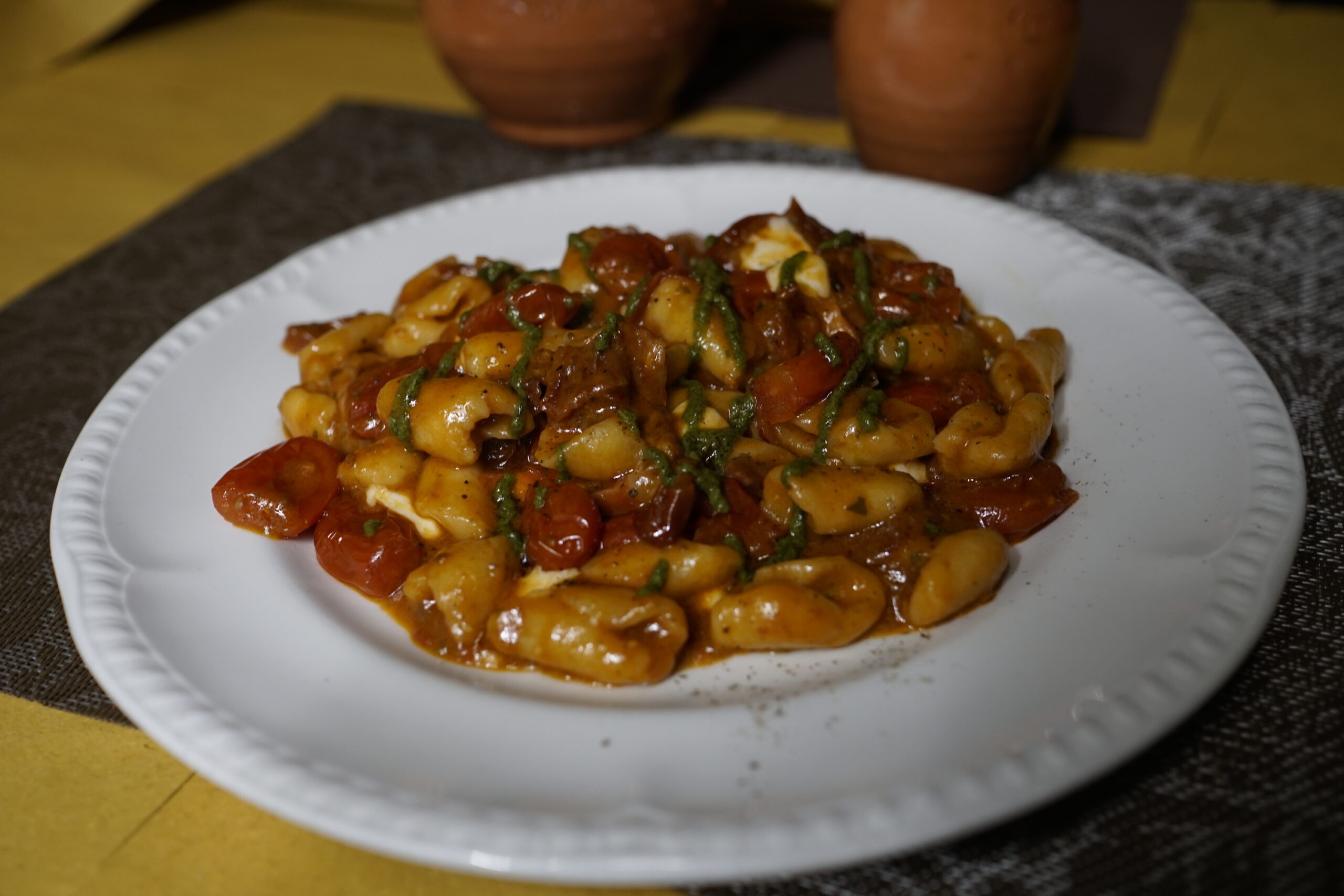 Pasta fresca artigianale(acqua e semola): pomodoro secco, pomodoro fresco, provola, pancetta e pepe.
Fresh hand made pasta: sun dry tomato, fresh tomato, provola cheese, bacon and pepper.
---
Spaghetti al pistacchio € 14,00
Spaghetti whit pistachio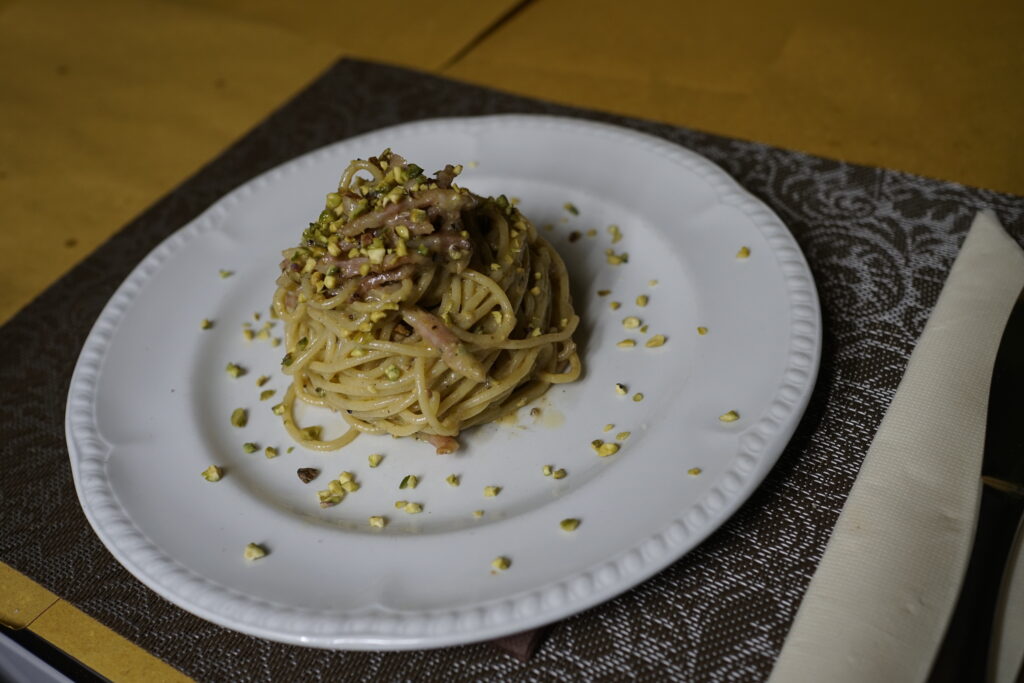 Pasta fresca artigianale (acqua e semola): pistacchio, formaggio, guanciale e pepe.
Hand made fresh pasta: pistachio, pig cheek and pepper.
---
Spaghettone del brigante € 14,00
Brigante's big spaghetto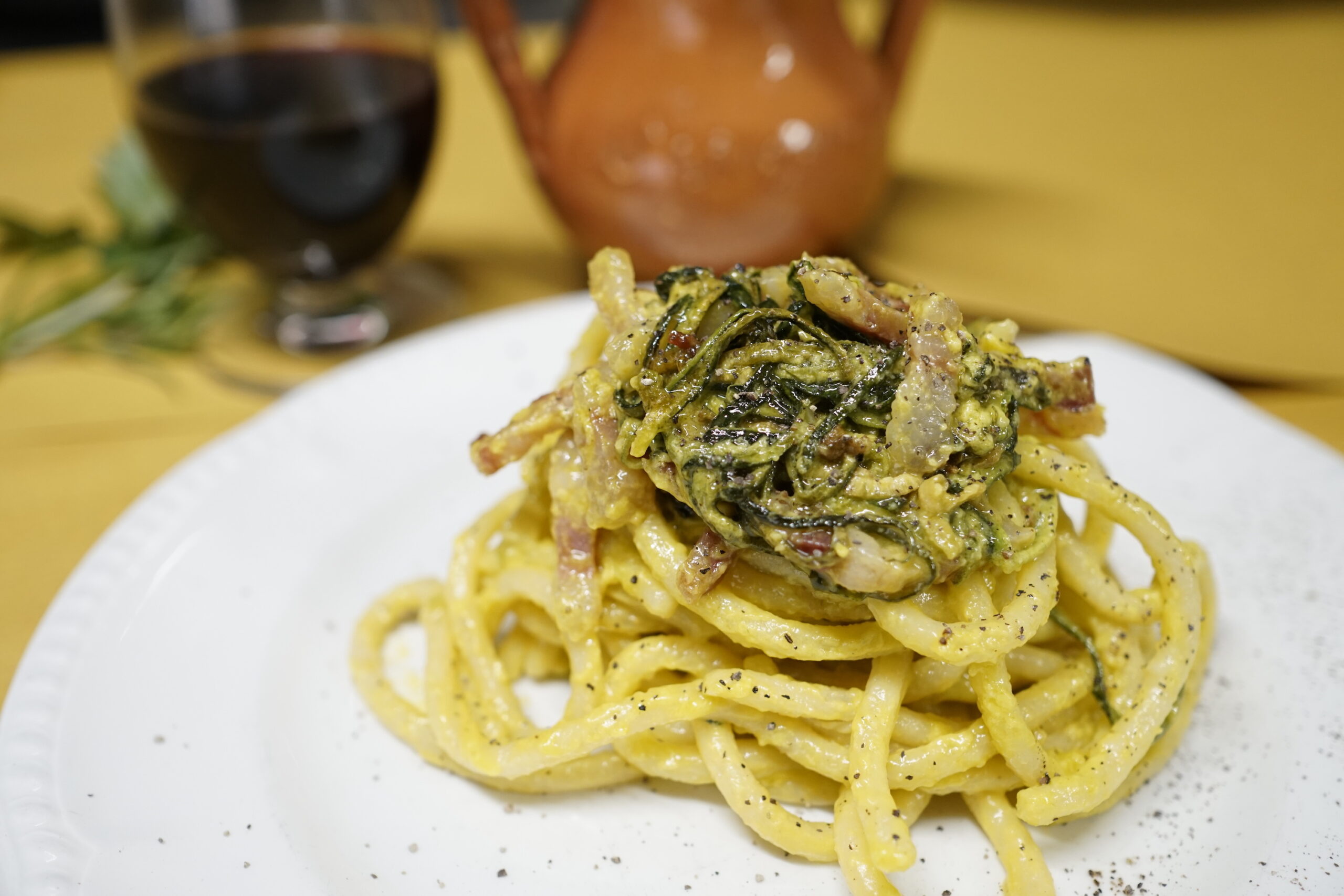 Pasta fresca (acqua e semola): uova, formaggio, pancetta, verdure, pepe.
Fresh and made pasta: eggs, cheese, bacon, vegetables and pepper
---
Paccheri con crema di patate € 12,00
Paccheri with potatoes cream
Pasta fresca: patate, fromaggio, salsiccia e pepe.
Fresh pasta: potatoes, sousage meat and fresh onion
Secondi
Pollo di Romeo € 13,00
Romeo chicken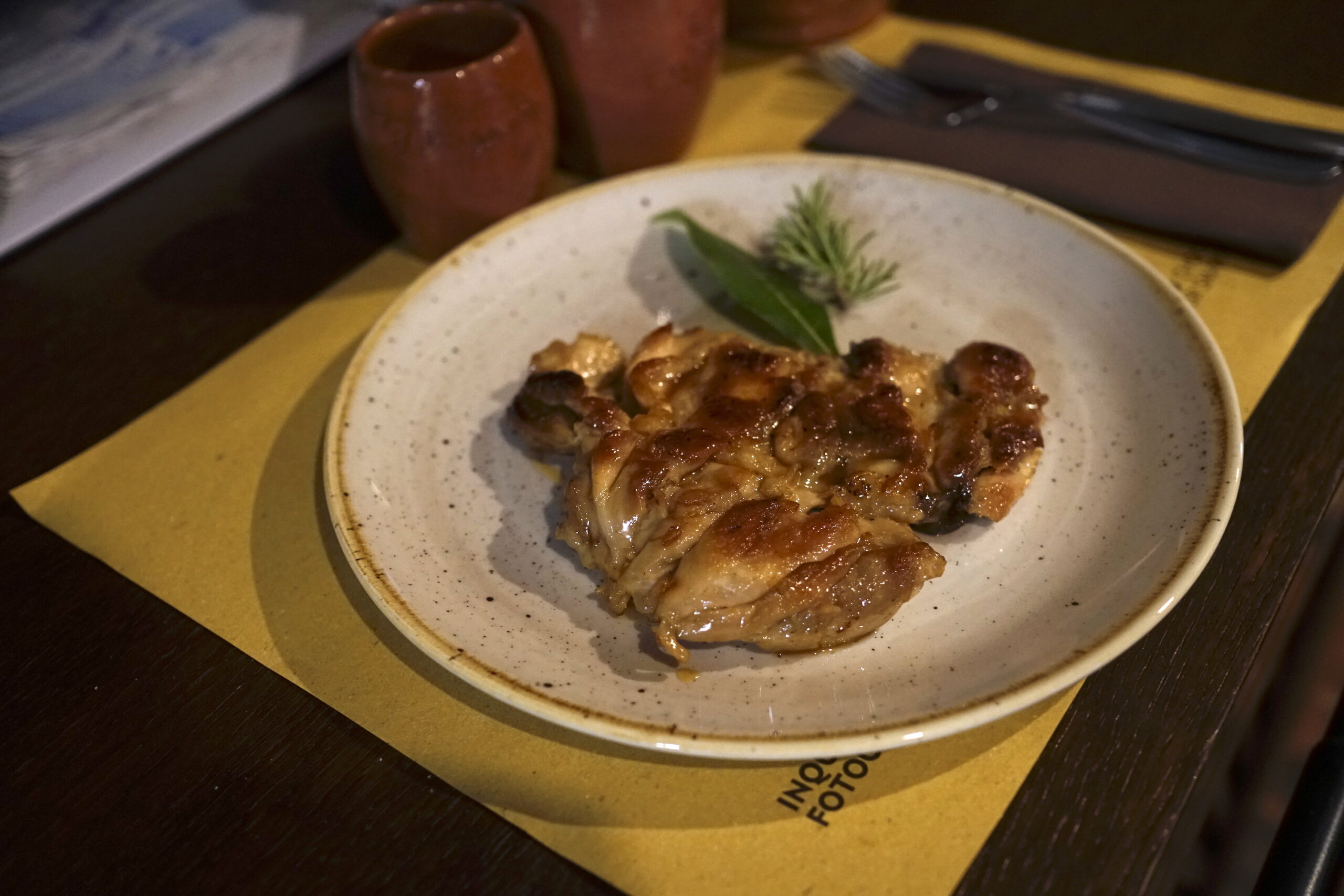 Pollo, miele millefiori e succo di limone
Chicken, honey and lemon juice
---
Involtini di carpaccio € 14,00
Veal carpaccio rolls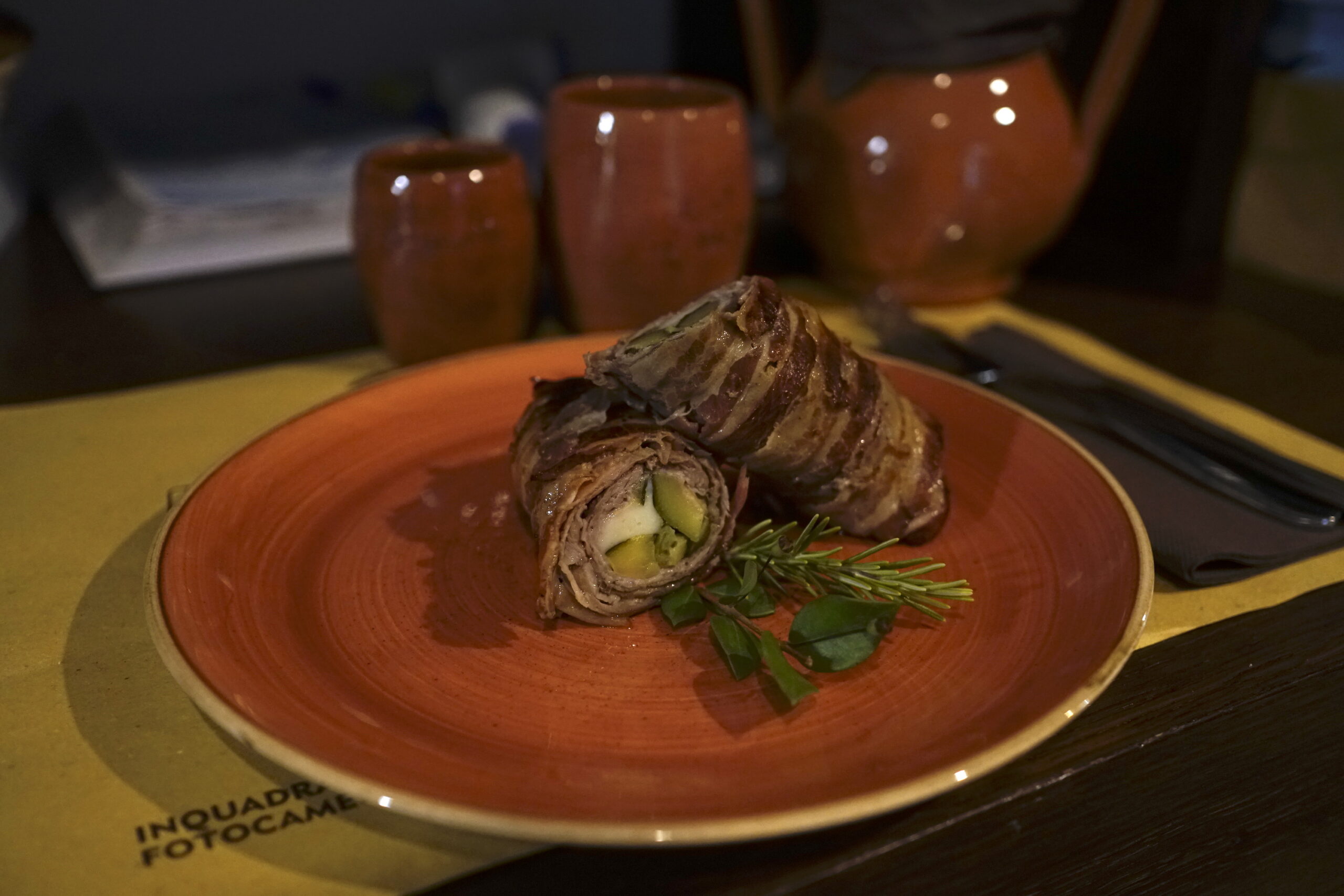 Carpaccio di vitello, verdura, pancetta e provola
Veal carpaccio, vegetables, bacon and provola cheese
---
Pancia di maiale al mirto € 14,00
Pork belly with myrtle
Costato e pancetta di maiale, vino rosso, pepe e spezie
Pork rib belly, red vine, pepper and spices
---
Salsiccia di Tropea € 12,00
Tropea Sousage
Salsiccia, cipolla di tropea e vino bianco
Sausage, tropea onion and white vine
---
Salsiccia del brigante € 13,00
Brigand's sausage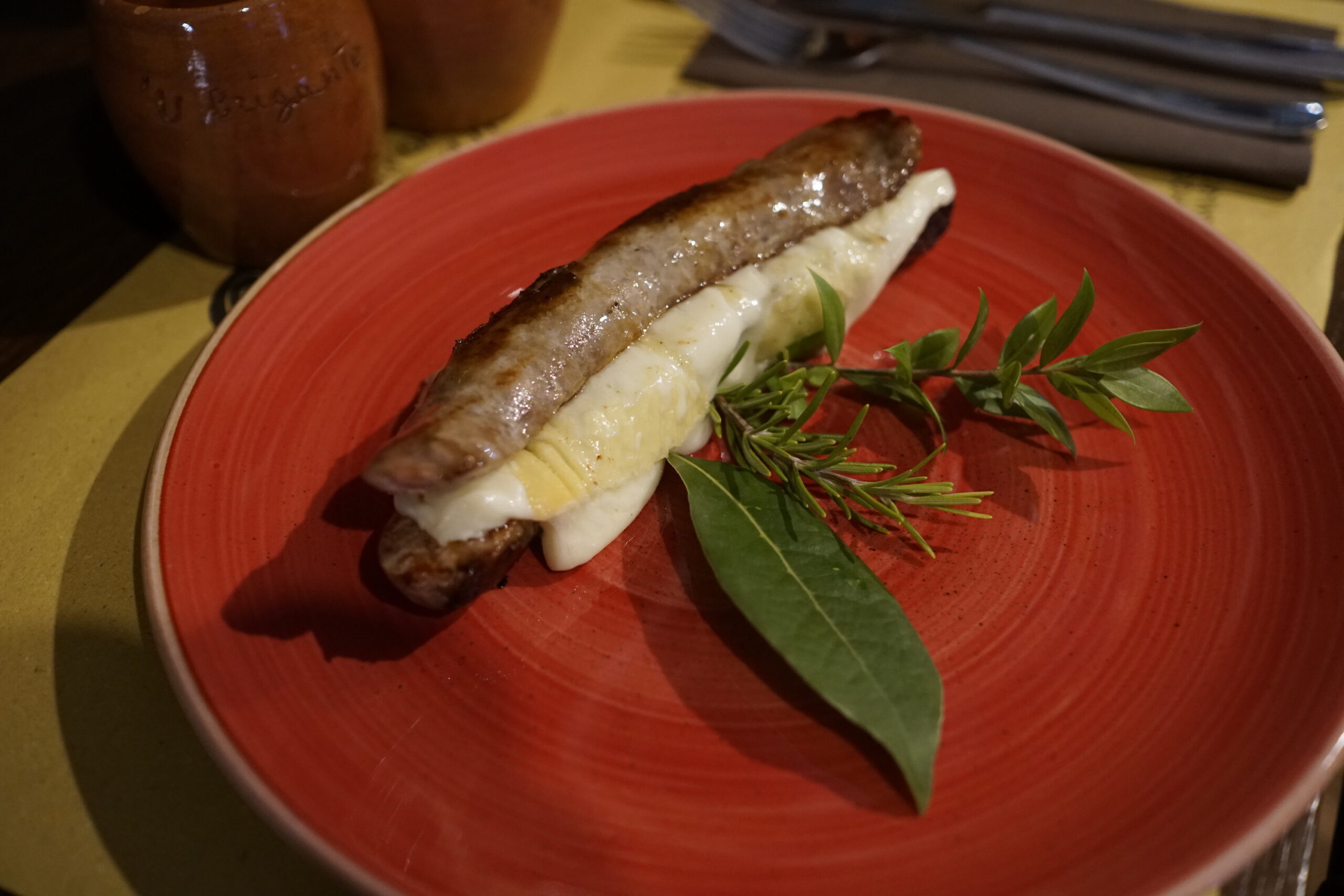 Salsiccia con caciocavallo grigliato
Sausage with grilled cheese
---
Grigliata di maiale € 14,00
Grilled pork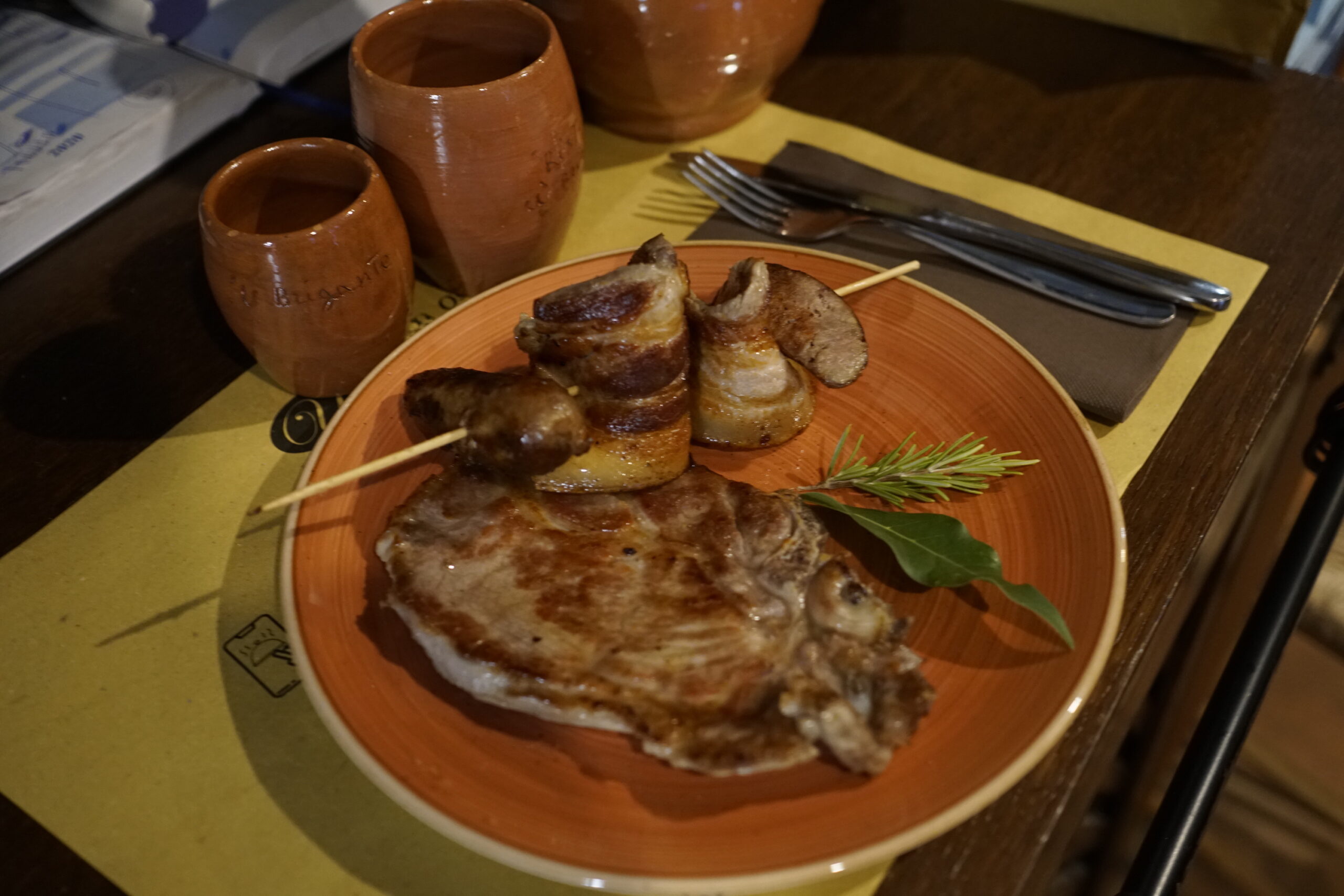 Salsiccia, pancetta e bistecca di capocollo
Sausage, bacon and steak
CONTORNI/SIDE DISH
Zucchine e melanzane grigliate € 5,00
Grilled zucchini and eggplant
Patatine fresche fritte € 5,00
Fried fresh potatoes
Scarola o bieta con patate e olive pisciottane € 5,00
Vegetables, potatoes and pisciotta olives
BEVANDE
Acqua in bottiglia naturale/frizzante 750cc € 2,00
Bibite analcoliche, ml 330 € 2,00
Birra Nastro Azzurro ml 330 € 3,00
Birra Ichnusa ml 330 € 3,00
Birra Moretti ml 750 € 8,00
Alcolici € 2,00
Superalcolici € 4,00
VINO DELLA CASA
Aglianico – brocca grande € 8,00
Aglianico – brocca piccola € 5,00
Aglianico – coccetto € 3,00
Dolci € 4,00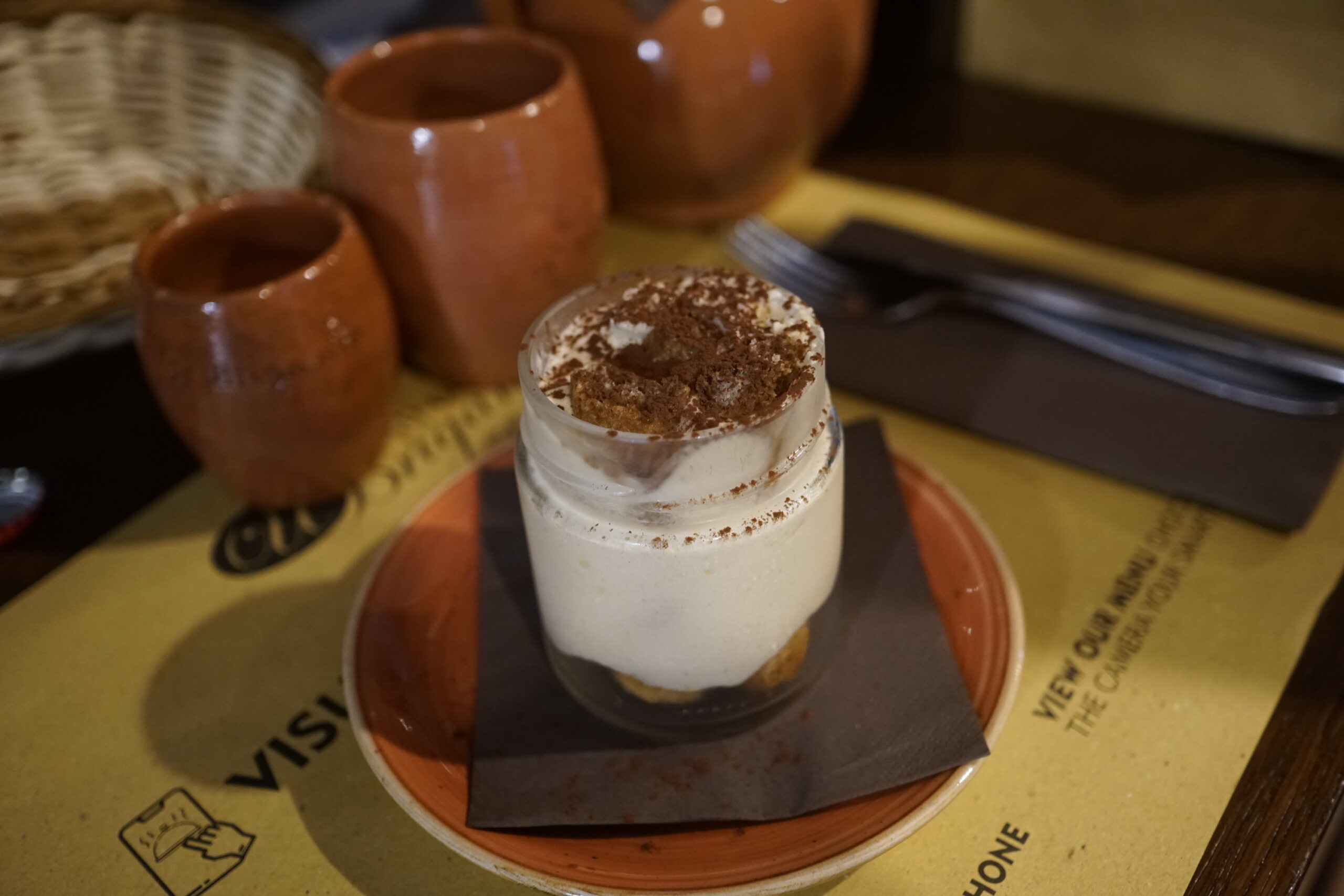 Tiramisu'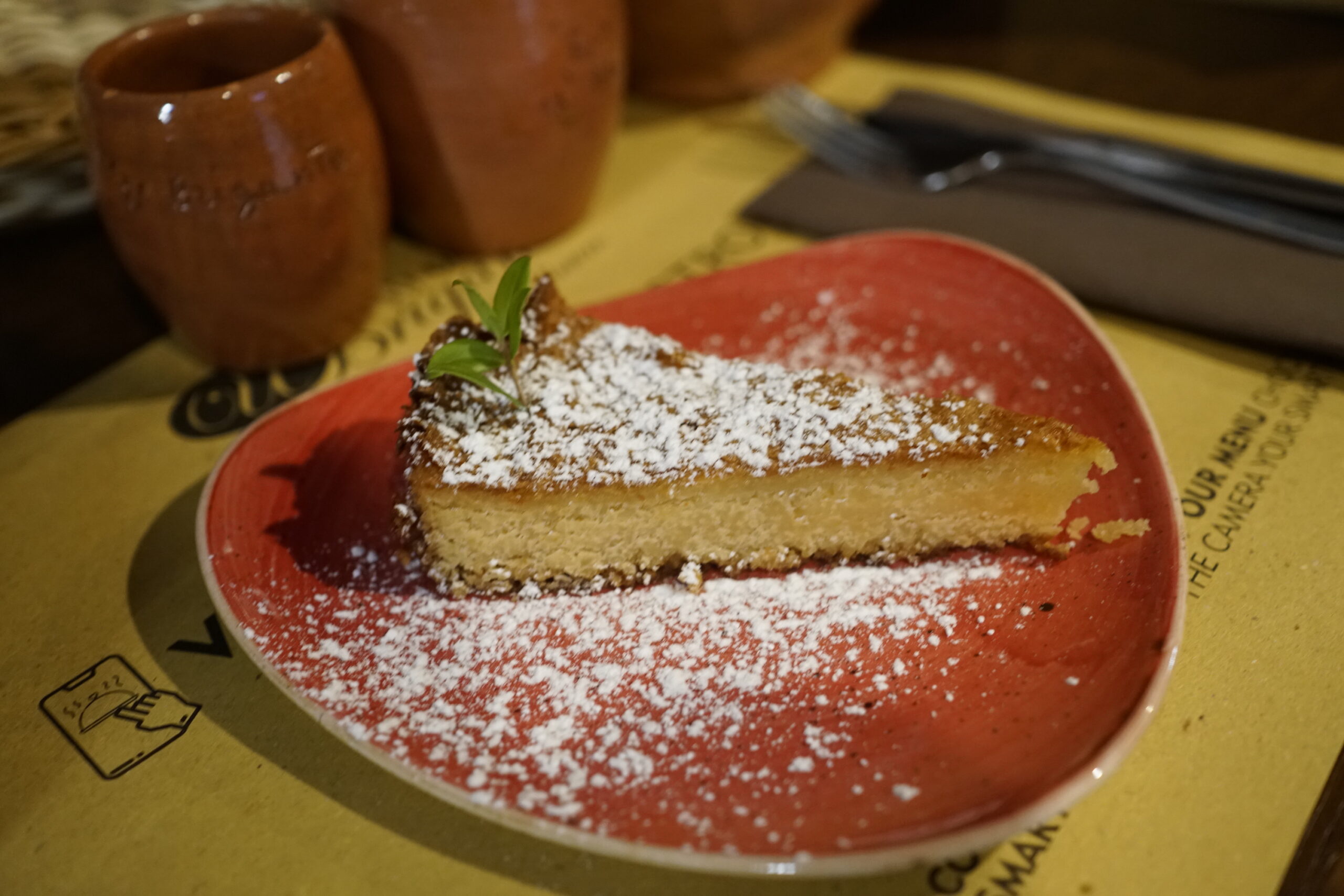 Caprese al limone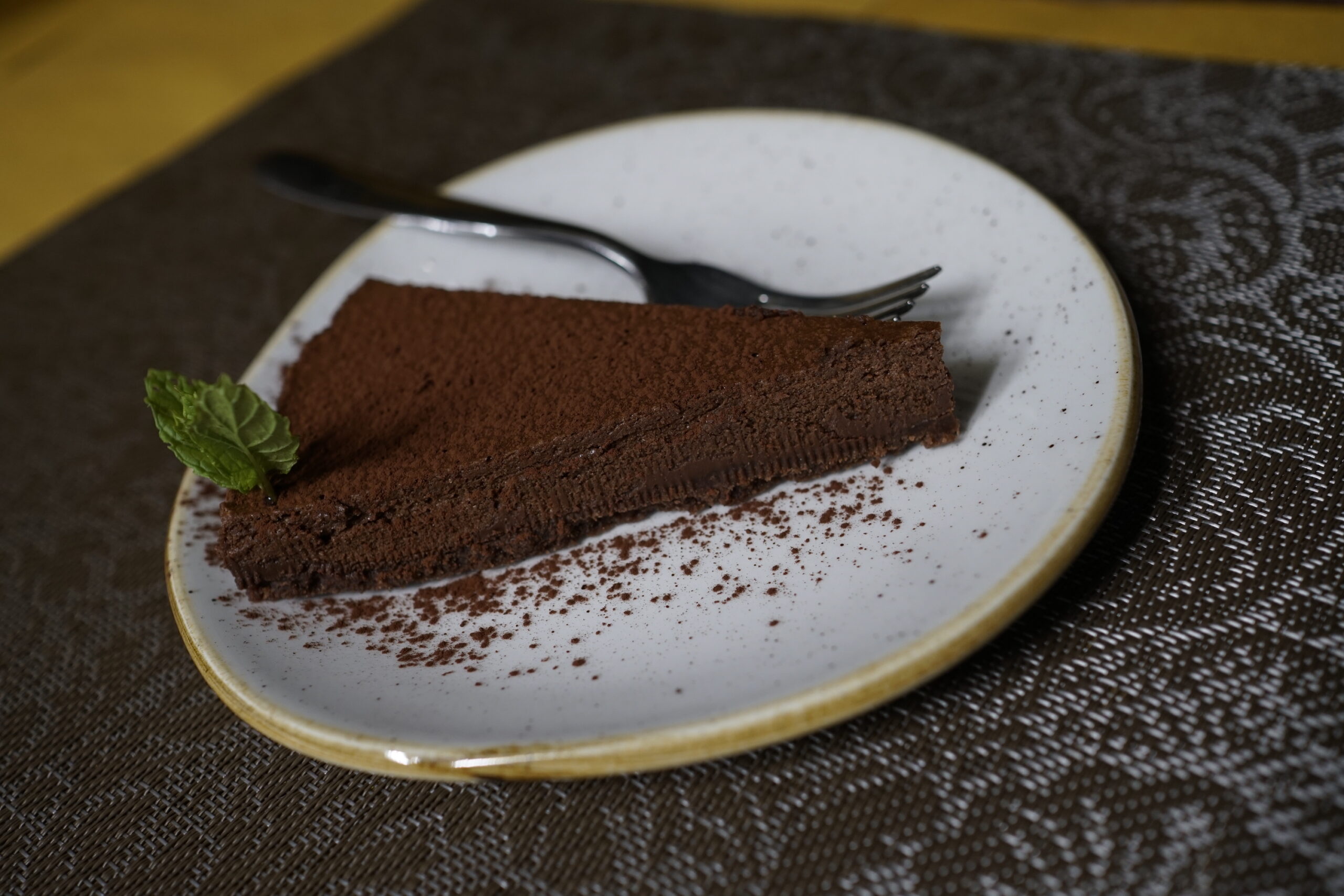 Flan al cioccolato
Coperto a persona € 2,00